Elevate your

dining experience
Streamline your foodservice and showcase your on-site restaurants in a branded space within the Grubhub app.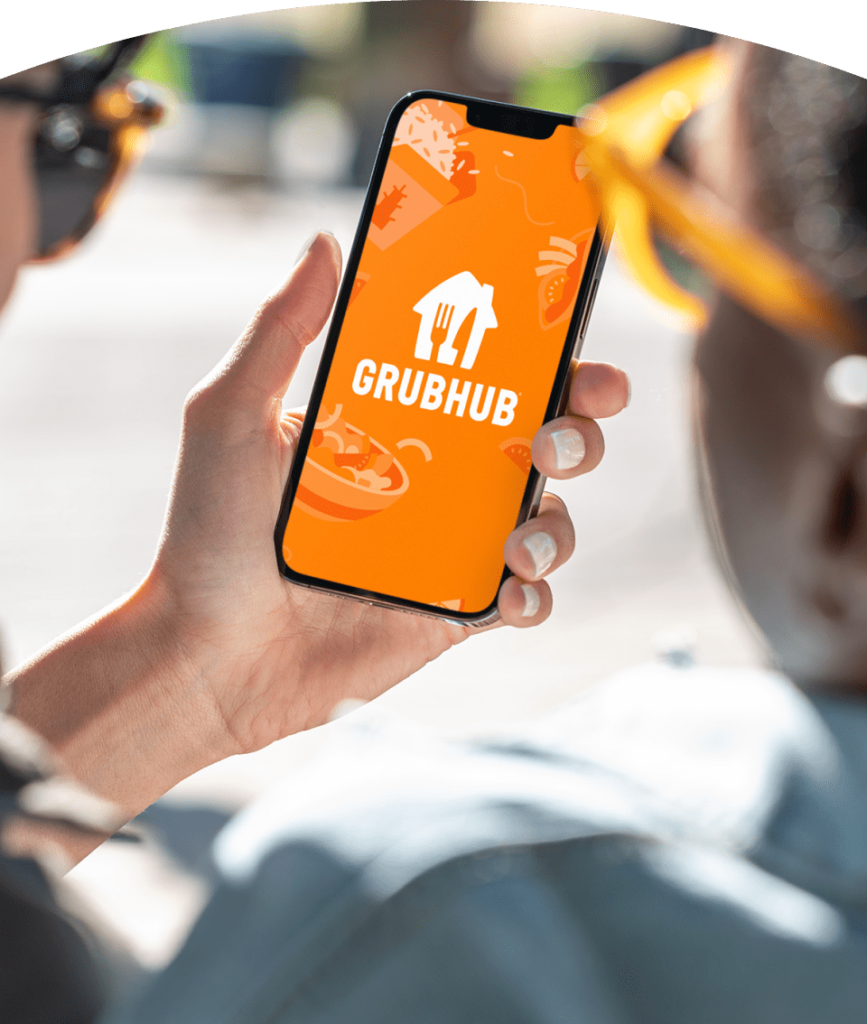 Contact our sales team
Looking for something else?
Benefits
Streamline your food operations with Grubhub's full-service technology, made specifically for college campuses, hotels and stadiums.
A one-stop shop
One place for all your foodservice technology needs, including point of sale, and delivery on and off site.
A mobile-first approach
Enable easy mobile ordering and payments for your on-site restaurants.
An innovative model
Be a pioneer in dining technology with options like robot delivery and smart locker pickup.
Peace of mind
Whatever tomorrow brings, your business and customers are protected. Whether you're facing under-staffed shops or overnight safety restrictions, our team is there to help.
Operational efficiencies
Staff smarter with mobile ordering, and handle high order volumes while reducing labor costs.
A brand customers love
Your customers already know our name and most have us on their phones. So there's no learning curve, just easy ordering on day one!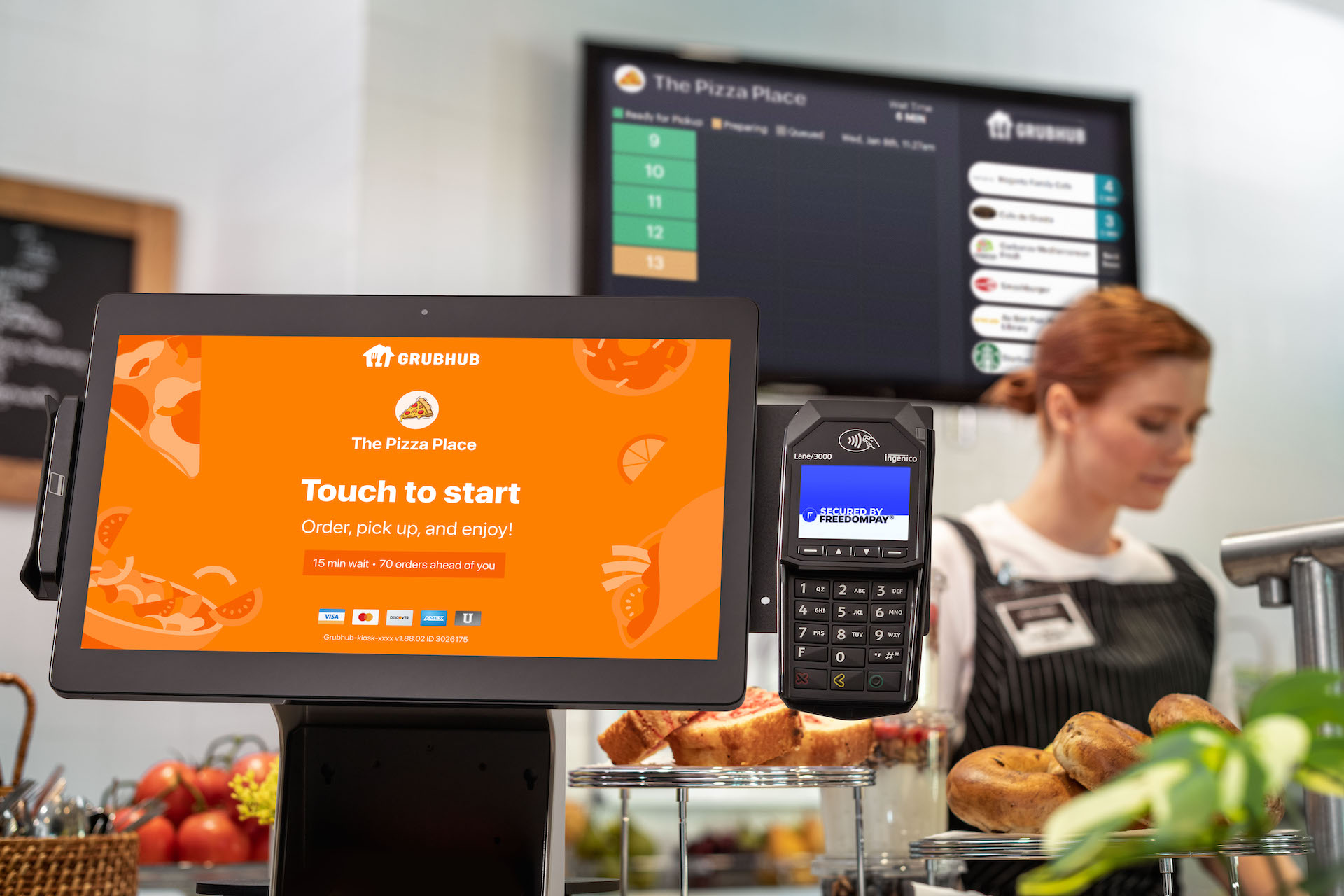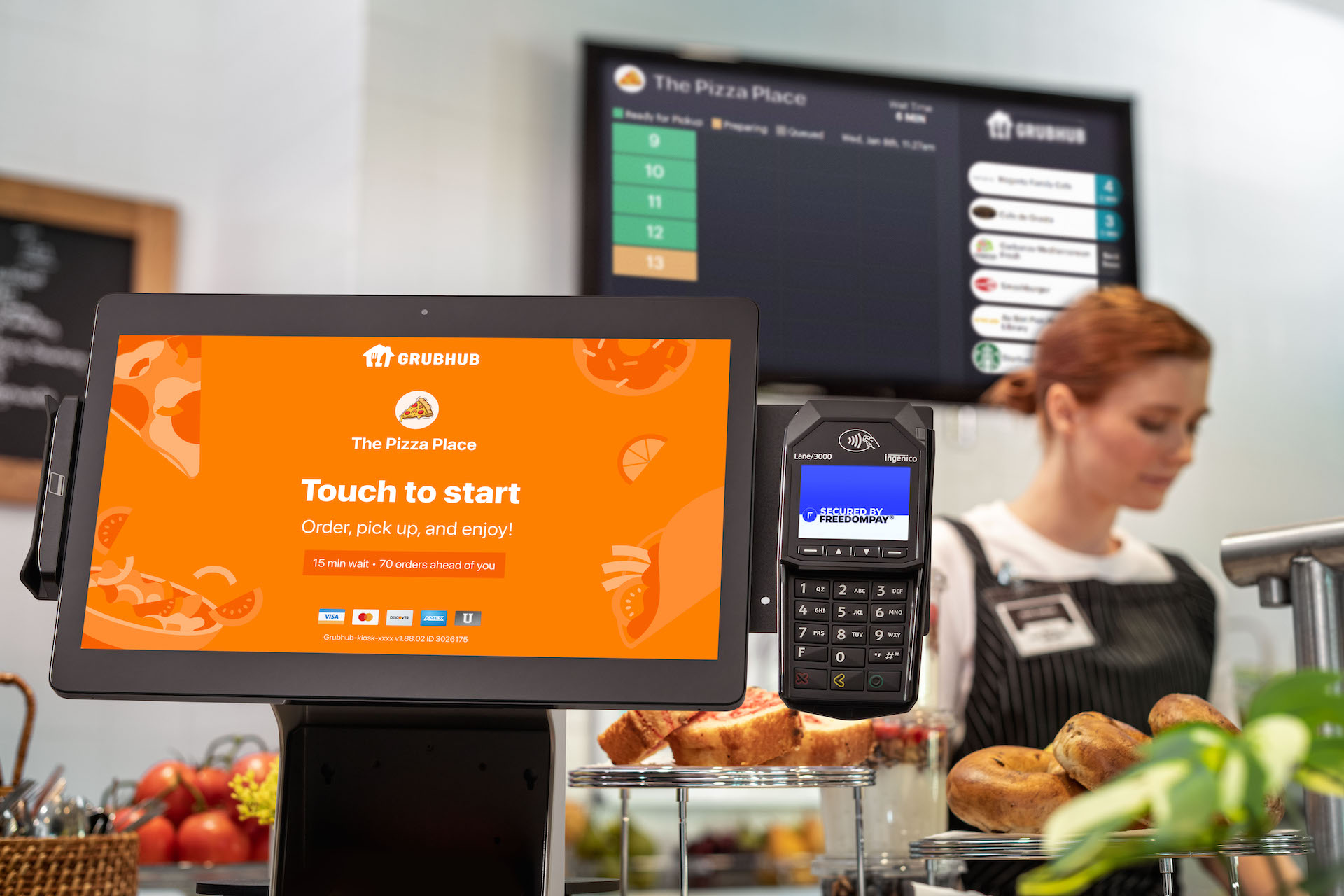 Solutions
From delivery to mobile ordering, our solutions are designed to fit your campus', hotel's or stadium's needs.
Mobile ordering
Enable easy ordering and payments from on-site restaurants with mobile phones.
Delivery
Deliver customers their favorite on-site foods with your own fleet of drivers, Grubhub drivers or robots.
Kiosk ordering platform
Streamline operations, reduce overhead costs and allow customers to place orders without waiting in line.
Partnerships
Build an innovative dining ecosystem with help from leading on-site partners.
Loyalty program
Incentivize repeat business by offering rewards for ordering milestones.
Who we serve
From college campuses to entertainment venues, we've got the perfect solution for your business.
College Campuses
Make it easy for students to order on their phones on and off campus with best-in-class dining options.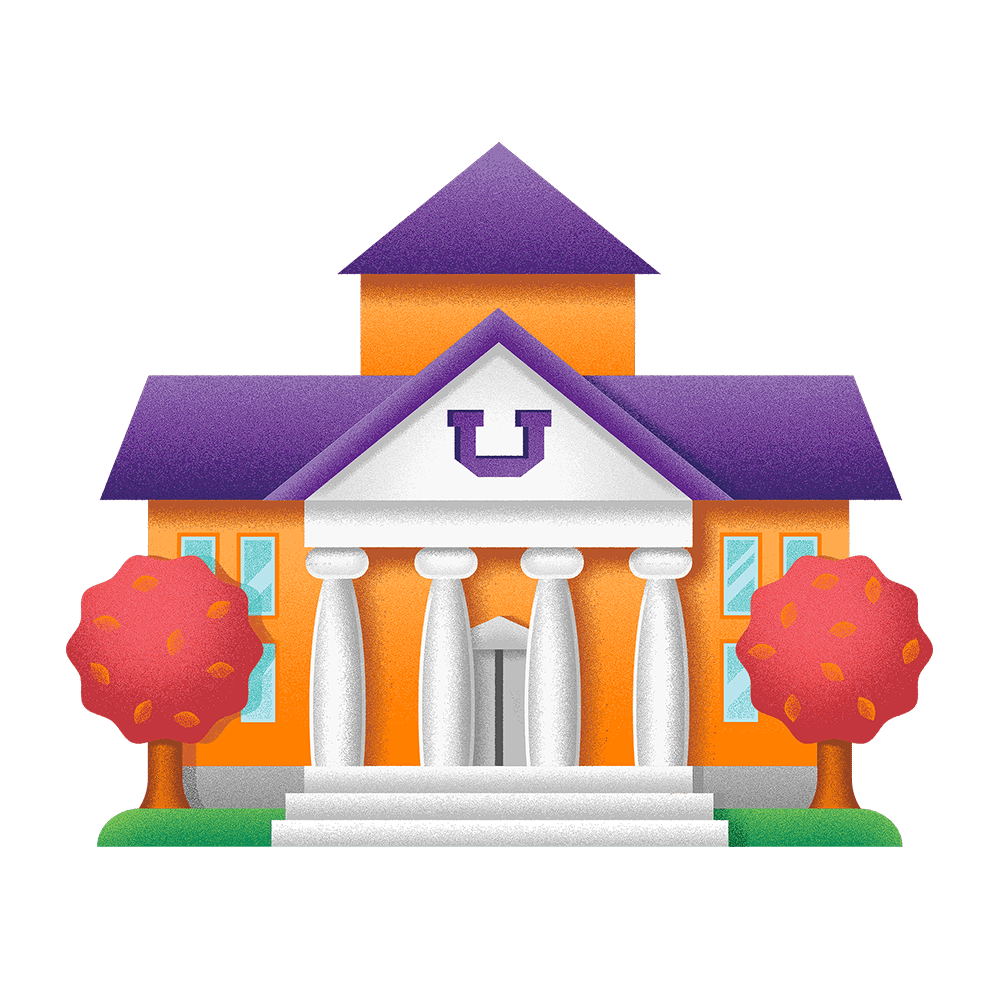 Hotels and resorts
Elevate guests' stay by enabling pickup and delivery for your restaurants.
Stadiums
Let attendees order from their seats, so they can focus on the event.
"Students enjoy the convenience of self-ordering opportunities, and we've seen demand for our foodservice operations increase since installation across our campus. It increased the efficiency of our operation while providing a service that is highly desired by our students."
Zia Ahmed
Senior Director, The Ohio State University